Jewelry Appraisals
Here at Mathews Jewelers, we have a team of experts who specialize in providing appraisals for a wide range of items, including fine jewelry, diamonds, gemstones, sterling flatware, watches, and more. Our appraisers are highly educated and experienced, and our accredited gemologist is skilled in the identification and grading of diamonds and colored stones.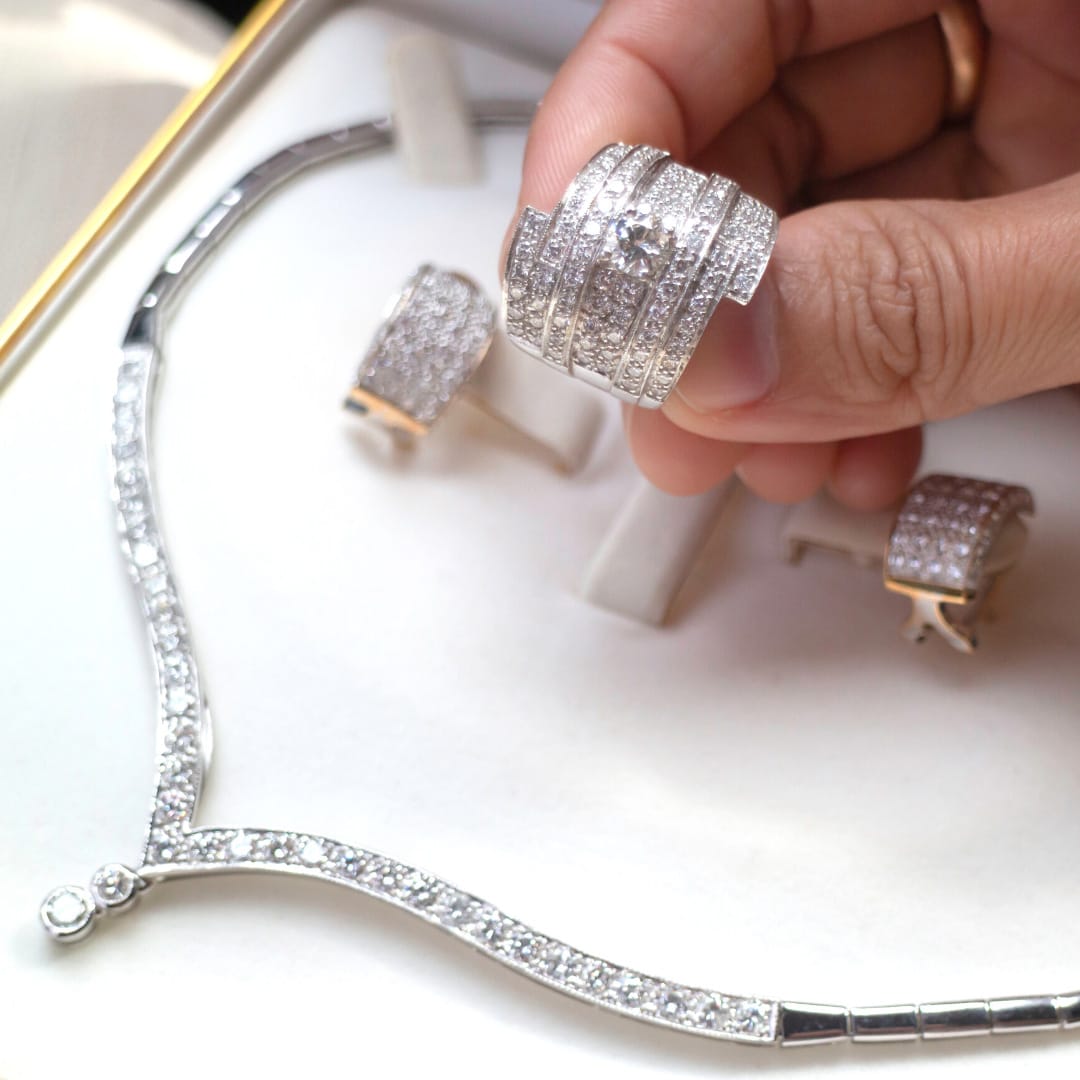 If you haven't already done so, we strongly recommend getting your jewelry professionally appraised. Having a detailed appraisal will not only allow you to obtain separate insurance coverage for the full value of your fine jewelry, but it can also be useful in various situations such as estate tax evaluation, value comparison, casualty loss, divorce proceedings, and collateral and barter purposes.

In addition to having your jewelry appraised, we also suggest considering Jewelers Mutual Insurance. As the only insurance company that specializes in protecting jewelers and personal jewelry in the United States, Jewelers Mutual has been operating since 1913 and is licensed in all 50 states. They currently provide insurance coverage for over 100,000 individuals.

Looking for Jewelry Appraisals in Beaumont?
To schedule an appointment, please contact us today.
Contact Us